James A. Castleman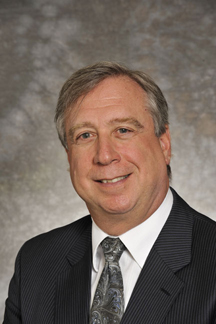 James A. Castleman concentrates his practice in corporate, business, estate, trust, regulatory, real estate and tax law. He represents a wide variety of family owned and closely held businesses in all facets of their operation, as well as numerous individuals in estate planning, probate, real estate, and tax matters.
With regard to businesses, Mr. Castleman has significant experience dealing with incorporations, shareholder and partnership agreements, LLC operating agreements, contract matters, operational issues, commercial real estate transactions, sales of businesses, transfers from one generation to the next, retirement and benefit plans, and entity dissolutions, including the tax aspects of all of these matters. He also represents clients in business litigation, as well as before administrative agencies on regulatory and licensing issues.
With regard to individuals, Mr. Castleman deals with development of estate plans at all levels, from simple Wills, to complex trust based plans designed to minimize estate and income taxes. Moreover, he represents individuals buying, selling, mortgaging, and refinancing homes and rental properties, administering estates and trusts, and engaged in probate litigation, including Will contests.
Mr. Castleman is also among the country's leading attorneys in the area of automobile body, mechanical, and glass repair, having represented countless repair and tow companies and several auto repair trade associations, having written over two hundred articles and white papers on auto insurance and repair law, and having spoken before numerous groups both locally and nationally on auto repair law. He has been involved in extensive consumer protection litigation relating to auto repair, representing both repair shops and consumers wronged by repair shops.
Mr. Castleman is admitted to the Massachusetts bar, the Federal District Court of Massachusetts, the 1st Circuit U.S. Court of Appeals, and the U.S. Tax Court.

Attorney Castleman is a 1975 Graduate of Hofstra University School of Law, has an undergraduate degree in mathematics from Brandeis University, and holds a Masters of Law in Taxation from Boston University School of Law.
Contact attorney James Castleman at (617) 472-3424 or via email at jcastleman@prclawoffice.com, for quality legal representation and expert guidance and advice on legal issues.